This time last year, our website consisted of our old Terrell Creative logo and a 'Contact Us' link. Today, we are excited to announce a new website with a full product catalog and more complete information about our company. We could provide you with an in-depth, eloquent description of the new website, but it's easier for all of us if you just go check it out yourself.
As an incentive for browsing our website, we'd like to offer you a free cup of coffee (or tea – whatever you fancy).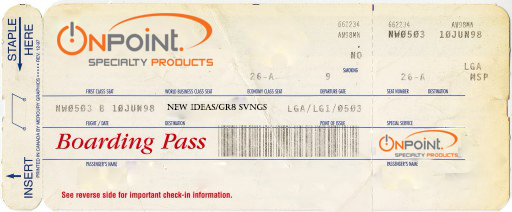 We have placed a picture of a Boarding Pass somewhere on our site. Once you find the boarding pass, click on it, and it will take you to a form to claim your free $5 Starbucks code.
We have also made important improvements to our stock store, www.onpointstock.com.
Our stock store now uses 256-bit cryptography, so your transactions are private and secure. As our product lines expand, we will continue to update our products on the website.